What is Acupressure?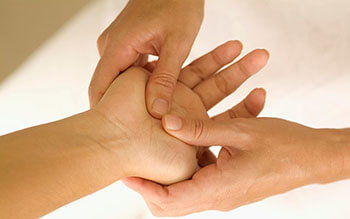 Acupressure is a safe and gentle therapy using one's fingers, palms, elbows or feet, or special devices to apply pressure to acupoints on the body's meridians.
The meridians are distinct channels that connect acupressure points to each other and to the internal organs, circulating electrical energy through the body.
Acupressure is an ancient remedy of Chinese traditional medicine known to relieve pain in specific areas of the body. At times, acupressure also involves stretching or acupressure massage, as well as other methods.
---
Local Points and Trigger Points
While performing acupressure, we focus on local points and trigger points:
Local Points: Acupressure points that target the area of the body where the patient is experiencing pain or tension, which the therapist stimulates to relieve the discomfort.
Trigger Points: Acupressure points that the therapist stimulates to relieve pain, tension or other problems in another part of the body, which is sometimes far from the area the practitioner is touching.
---
Benefits of Acupressure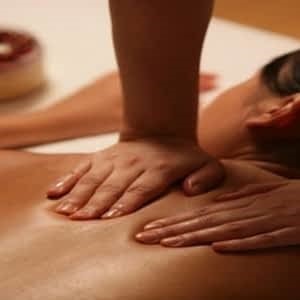 Some symptoms that benefit from the use of acupressure are:
Cancer-related fatigue
Headache
Nausea or vomiting after surgery or chemotherapy
Menstrual cramps
Motion sickness
Muscle tension and pain
Stress management
---
Request Your Consultation Today!
For further information regarding acupressure treatment, please contact Natural Medical Solutions at (770) 674-6311 and make an appointment to consult with Dr. Gail Ravello, PHD, N.D., M.H., to further assist you in finding out if acupressure is right for you.
---
Our Location
Natural Medical Solutions Wellness Center
1130 Upper Hembree Rd
Roswell, GA 30076
Phone: (770) 674-6311
Naturopathic medicine clinic serving patients in Roswell, Alpharetta, Atlanta, Crabapple, Johns Creek and the surrounding Fulton County, GA communities.