What is Adrenal Fatigue?
Balanced adrenal organs are a key piece of being Bulletproof. Your adrenals make and regulate cortisol, which makes it important for dealing with stress. When your adrenals work in the manner in which they should, you turn out to be stronger and have a much easier time going up against life's difficulties.
When you're overwhelmed by constant stress, your adrenals can get worn out from constantly creating cortisol. The outcome is adrenal fatigue. Your natural cortisol rhythm winds up sporadic — in some cases, you create too much cortisol, sometimes not enough. Your adrenal glands make a variety of hormones that are essential to life.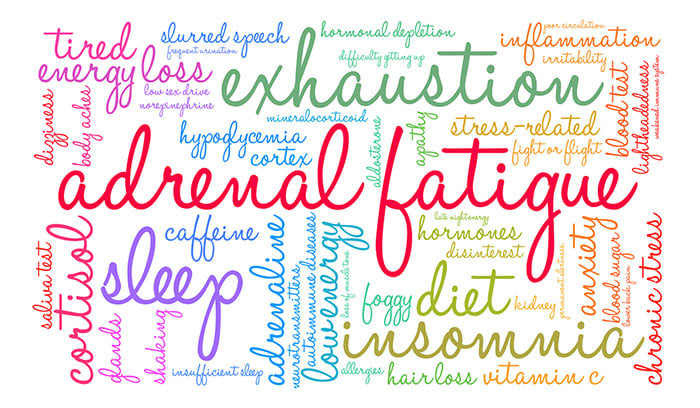 Symptoms of Adrenal Fatigue
If you exhibit some of these symptoms, you may be suffering from adrenal fatigue:
Hair loss
Lightheadedness
Body aches
Fatigue
Weight loss or gain
Trouble falling asleep
Depression
Mood swings
Nervousness, or feeling anxious
Feeling tired; struggling to get up in the morning
Low blood pressure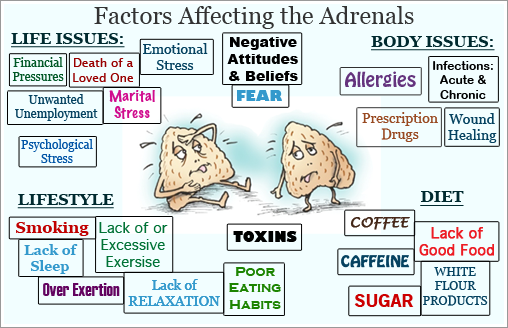 What Causes Adrenal Fatigue?
Adrenal fatigue is where your body and adrenal glands can't keep up with the enormous amount of day by day stress numerous individuals encounter. In some cases misunderstood as an autoimmune illness, adrenal fatigue can impersonate a few forerunners to other common ailments and diseases.
Integrative doctors and practitioners believe that an occurrence of intense stress or delayed, chronic stress can make adrenal glands end up over-burden and inadequate. This can cause them to inappropriately discharge cortisol.
Overcoming Adrenal Fatigue
Adopting a healthy treatment plan for overcoming adrenal fatigue is a simple process to follow. Dr. Ravello, at Natural Medical Solutions Wellness Center, starts by assessing food allergies that play a role in affecting the adrenal glands. Then the process of elimination starts by reducing stress on the mind and body; removing toxins and inflammation.
Dr. Ravello will assist individuals in incorporating nutrient-dense foods that are low in sugar, have healthy fat and fiber, and also incorporate therapy to help with stress factors.
Call us at (770) 674-6311 to make an appointment.
---
My Adrenals are Stressing Me Out!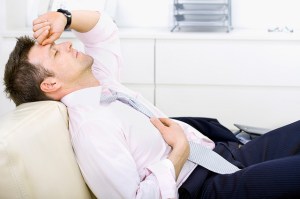 Are you feeling stressed out from work, school, and sports where you just can't function? Hanging out at bars & nightclubs, while smoking and drinking, telling yourself that your problems will eventually wither away? What if you had to do a presentation project for your job, and you weren't fully prepared? Maybe because of the amount of stress that your boss is impatiently and expecting you to complete! The reasons why you feel this way? It's because your adrenal glands are stressed out!
Adrenal Stress
The adrenal glands are our stress glands. We must have strong adrenal function in order to handle the stress of life. In fact, life is literally impossible without the adrenals. With adrenal insufficiency, life's emergencies become overwhelming, where we are unable to respond effectively to life's challenges. Each cell must be able to produce the energy of life. Chronic fatigue is an inability to regularly produce adequate energy within the body. When the adrenal glands are weakened from receiving energy, what happens is that the energy production within the cells becomes disrupted due to the lack of oxygen that pulls within the glands.
When we have pushed ourselves to the limit of our capabilities, our energy collapses, and we can no longer cope with life as we once did. External stress such as overworking, mental & emotional strain, and infectious conditions can become overwhelming due to chronic fatigue. Internal weaknesses and imbalances have been developing within our cells for many years, which have been creating a constant source of stress that drains and weakens the adrenal glands.
Adrenal Stress Testing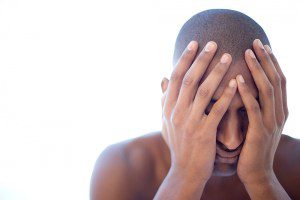 Naturopathic physicians have discovered mathematic testing tools to see how far along the symptom can reach within our adrenal glands. Adrenal testing is a measure of an individual's response to stress. It is also an important tool for pointing out adrenal imbalances, which could be an impact to our health. They also serve as modulators of thyroid function to help the body manage stress when there are levels of dehydoepiandosterone (DHEA), which is a metabolic intermediate in the pathway for synthesis of testosterone, estrogen, and estradiol in the adrenal glands, ovaries, and testes. That can be damaging to the brain and other tissue. It can also affect the cortisol change, which signifies variations in adrenal function that can impact an individual's energy levels, emotions, and even disease resistance.
Adrenal Stress Profiles from Metametrix use a non-invasive salivary procedure to monitor the activity of the adrenal cortex and its ability to react to stress. The procedure monitors the circadian variation of cortisol and DHEA-S levels, which indicates a physical stress or mental conditions. It also impacts the immune responses, such as secretory IgA (sIgA) (protects the gut from pathogenic material during a high-stress situation) and anti-gliadin antibody (AGA) (is a protein component found in wheat, when the adrenal stress profile indicates an inappropriate hormonal stress response).
Schedule Your Appointment Today!
For further information regarding testing and treatments for adrenal stress, please contact Natural Medical Solutions at (770) 674-6311 and make an appointment to consult Dr. Gail Ravello, N.D., M.H., to further assist you in finding the root cause of your health issues.
Book Appointment Today
---
Our Location
Natural Medical Solutions Wellness Center
1130 Upper Hembree Rd
Roswell, GA 30076
Phone: (770) 674-6311
Naturopathic medicine clinic serving patients in Roswell, Alpharetta, Atlanta, Crabapple, Johns Creek and the surrounding Fulton County, GA communities.