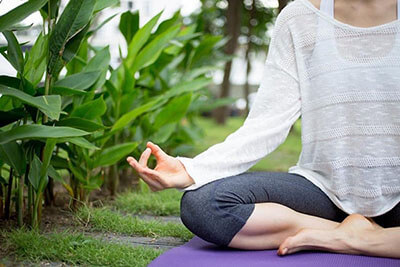 Integrative Cancer Treatments with Dr. Ravello
What is Integrative Cancer Treatment?
An integrative approach to cancer care treats the disease with surgery, chemotherapy and other conventional tools, while also supporting patients' strength, stamina and quality of life with evidence-informed therapies.
When you have cancer, you want to do all you can to treat the cancer and feel better. Therefore, many people turn to integrative medicine. Integrative medicine (IM) refers to any type of medical practice or product that is not standard care. It includes things like acupuncture, meditation, and massage. Standard care for cancer includes surgery, chemotherapy, radiation, and biological therapy.
Integrative medicine is complementary care used alongside standard care. It combines the best of both types of care. IM encourages shared decision making between providers and patients. This is when patients take an active role in their care as a partner with their provider.
Ways that Integrative Medicine May Help You
Many types of IM have been studied. Those that may help people with cancer include:
Acupuncture. This ancient Chinese practice may help relieve nausea and vomiting. It also may help ease cancer pain and hot flashes. Be sure your acupuncturist uses sterile needles, since cancer puts you at higher risk for infection.
Aromatherapy. This treatment uses fragrant oils to improve health or mood. It also may help ease pain, nausea, stress, and depression. Although generally safe, these oils can cause allergic reactions, headaches, and nausea in some people.
Massage therapy. This type of bodywork may help relieve anxiety, nausea, pain, and depression. Before you have massage therapy, ask your health care provider if the therapist should avoid any areas of your body.
Meditation. Practicing meditation has been shown to ease anxiety, fatigue, stress, and sleep problems.
Dr. Ravello will assist individuals in incorporating nutrient-dense foods into their diet, provide herbal supplements, and incorporate therapy to help with symptoms from standard cancer treatment you may be receiving.
Call us at (770) 674-6311 to make an appointment.
---
Our Location
Natural Medical Solutions Wellness Center
1130 Upper Hembree Rd
Roswell, GA 30076
Phone: (770) 674-6311
Naturopathic medicine clinic serving patients in Roswell, Alpharetta, Atlanta, Crabapple, Johns Creek and the surrounding Fulton County, GA communities.