Naturopathic Approach to Diet and Nutrition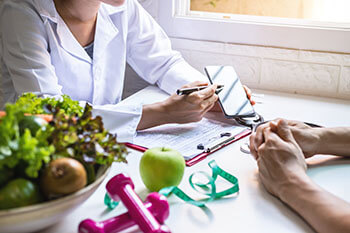 A growing body of scientific knowledge in this area is reflected in numerous professional journals of nutrition and dietary sciences, validating the naturopathic approach to diet and nutrition.
Many medical conditions can be treated as effectively with foods and nutritional supplements as they can by any other means, but with fewer complications and side effects.
Naturopathic physicians receive more than 140 classroom hours in clinical nutrition; most medical doctors receive fewer than 20 hours.
---
Integrative Weight Loss Strategies
We provide clients with individual, medically managed weight loss strategies that are evidence-based, safe and effective. Our service is based on a proven weight loss plan made up of four components:
A personalized diet
Referral to a medical fitness program
Behavioral strategies
Medical expertise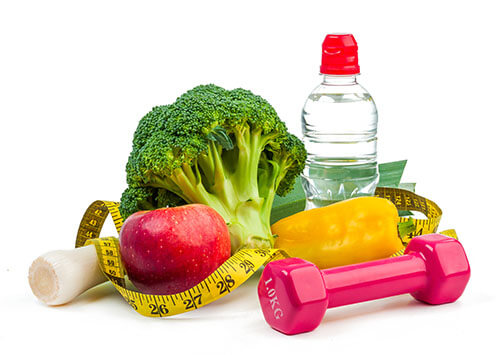 ---
Nutrition and Health
It tends to be difficult to change your eating patterns. It helps a great deal that you center around little changes. Making changes to your eating routine may likewise be valuable in the event that you have diseases that can be aggravated by things you are eating or drinking. Side effects from conditions like, for example, kidney disease, lactose intolerance, and Celiac disease would all benefit from changes in your eating regimen. The following are recommendations to enhance your well-being. Make sure to keep in contact with your specialist so they know how you are getting along.
Things To Do
Locate the solid and weak points in your current eating regimen and ask yourself the following questions:
Do you include 4-5 cups of fruits and vegetables each day?
Do you consume whole-grain, high-fiber foods?
If the answers to those questions are yes, you are destined for success! Keep it up. If not, add a greater amount of these nourishments to your diet. By monitoring and recording what you eat and drink each day, will enable you to review your eating regimen. Consider requesting assistance from a nutritionist. They can assist you to pursue a healthy eating routine, particularly if you have a medical problem.
Optimal Health Plan
Adjusting your diet and including exercise are very useful for your overall well being. These changes can enable you to lose and maintain your weight. At Natural Medical Solutions Wellness Center, Dr. Gail Ravello works with and educates clients about the importance of nutrition and health. Dr. Ravello, who is a Certified Nutritionist Counselor (CNC), assists individuals who are dealing with health issues to make a lifestyle change that will lead them towards better health. Give us a call at ☎ (770) 674-6311 to make an appointment.
Book Appointment Today
---
Weight Gain/Loss Management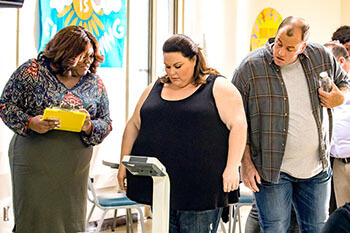 Weight management is a popular subject matter and garners more attention in many different forms of advertisement. Research demonstrates to us that with numerous weight loss plans, there is moderate weight reduction after around six months to a year. However, after one to two years, a lot of these dieters come back to their past weight. This is a result in the absence of careful "administration" that such huge numbers of individuals get trapped in the weight reduction trend. Healthy weight reduction is characterized as one to two pounds for each week, so first, set an objective of losing four to eight pounds for every month, which is both a beneficial and achievable goal.
Regular Exercise
Creating an active lifestyle is an important key to jumpstarting your weight management. Including 30 minutes a day of exercise will help you to burn off some additional calories and boost your metabolism, which are two variables expected to accomplish energy balance. Whatever your favorite activity may be (walking, playing tennis, bicycling, yoga or aerobics), make sure to incorporate it daily.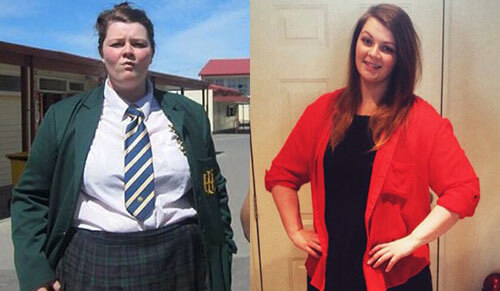 Managing Stress
Overseeing stress is a vital piece of controlling your weight. Actually, high feelings of stress can add to weight gain by escalating levels of cortisol, which is a hormone discharged in response to stress. Consistently-raised cortisol is connected to higher measures of stomach fat, and also increased hunger and food consumption. Stress is additionally a typical trigger for impulsive eating, which means eating when you are not hungry. Luckily, there are numerous things you can do to battle stress, including yoga, walking and meditation.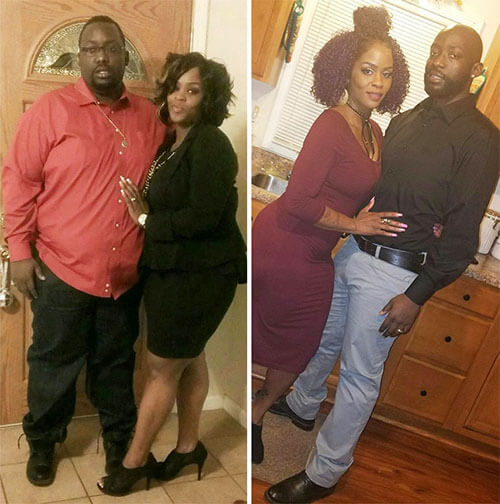 Treatment for Weight Gain/Loss
Natural Medical Solutions Wellness Center provides clients with individual, alternative care to manage weight loss strategies that are evidence-based, safe and effective. Our service is based on a proven weight loss plan made up of different components: a personalized diet and nutrition, food allergy testing, possible candida testing, thyroid testing and behavioral strategies. We specialize in the Ketogenic diet also. Let Dr. Ravello assist you with a weight loss management plan by giving us a call at ☎ (770) 674-6311.
Book Appointment Today
---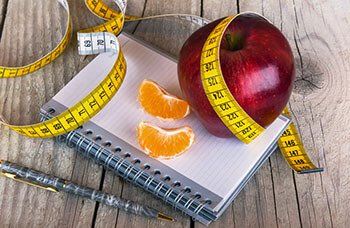 The Natural Path to Permanent Weight Loss
Most weight loss programs fail because they do not address the underlying causes of obesity or unexplained weight gain, and because most programs are not individualized to the person's individual health needs.
Conventional Weight Loss Treatment for Obesity & Overweight
Diet, usually consisting of a decrease in calories and a change in dietary habits
Exercise
Behavioral therapy (includes many commercial weight loss programs)
Drugs, including appetite suppressants and stimulants
Surgery. The most common operations, vertical banded gastroplasty and gastric bypass, radically reduce stomach volume. There are a variety of nutrient deficiencies that may occur as a result of these procedures.
Conventional doctors rarely have the time to do the dietary, nutritional or lifestyle counseling which is necessary to implement the changes needed for permanent weight loss.
Reasons Most Weight Loss Programs Fail
Not being realistic about the time that it takes for permanent healthy weight loss. Expect your dietary and exercise changes to be lifelong habits. Plan to take 24-36 months to attain your ideal weight.
Failure to identify contributing factors in weight gain
Wrong dietary plan
Inability to burn total calories being consumed
Water retention
Constipation
Poor digestion
Poor liver function
Poor carbohydrate metabolism
Deficiency of essential nutrients needed for normal metabolism
Food sensitivities
Toxic metals stored in fat tissue
Intestinal yeast imbalance
Mental/emotional issues. Mental and emotional issues in our lives affect our eating habits and our relationship with food. For many people, it is necessary to address this component of health in order to attain permanent weight loss.
Natural Approaches for Permanent Weight Loss
Naturopathic and Alternative medicine provides natural, safe, and effective choices for a healthy diet and lifestyle which in turn promotes permanent weight loss and rejuvenated physical health.
Try a New Approach to Weight Loss
Throw your scale out. Do not weigh yourself. Gauge your weight loss by the change in your clothes and your body.
Make the goal be achieving and maintaining balance in your life. Balance your food, work, home, self, exercise, reactions to life and emotions.
Work the program diligently for 24-36 months and expect consistent small results. A monthly 2 lb. weight loss equals 72 pounds in 36 months. This is a slow, evolving experience, not a crash program. Have patience.
Never give up. Achieving success living this type of lifestyle requires persistence and faith over a long period of time. It will get easier as time goes on, but it will require your life. You don't just arrive and that is it. It is like brushing your teeth; it calls for attention on a daily basis.
Be committed with your nutritional supplements program.
Stay around people who support you and your health goals rather than undermine you.
Regularly do something in your life that makes you happy.
Identify and Address Underlying Causes
Naturopathic physicians specialize in the treatment of factors that inhibit weight loss, including specific dietary counseling, promoting proper digestion, restoring compromised liver function, promoting proper thyroid metabolism, identifying nutrient deficiencies, treating food allergies, treating insulin resistance, detoxification of heavy metals, and treatment of intestinal imbalances.
Routine Exercise
Exercise helps reduce weight. Research shows that the frequency of exercise is the most important factor in weight loss. Duration of exercise is the second most important factor. Exercise has important benefits:
Increases lean body mass, which automatically increases your metabolism – muscle tissue has a higher metabolic rate (burns more calories) than adipose (fat) tissue.
Improves mood, improves sleep, improves balance and coordination, lowers blood sugar, improves insulin sensitivity, improves immune system function, improves circulation, lowers blood pressure, lowers LDL ("bad") cholesterol, raises HDL ("good") cholesterol and overall significantly reduces the risk of heart disease.
Consult your physician before starting any exercise program.
Managing Stress
If you have hormonal imbalances that are caused by chronic stress, stress management will help with weight loss.
It is often necessary to take a hard look at how one reacts to stress from mental/emotional issues in one's life and how to resolve/manage/change these responses to be more healthy.
Nutrition
Difficulties losing weight are often related to deficiencies in nutrients which are necessary for proper metabolism. If fats can't be broken down properly, weight loss is difficult or impossible.
Nutrients such as B-vitamins, lipoic acid, iron, magnesium, manganese, chromium, L-carnitine and co-enzyme Q-10 are essential for proper processing of fats and carbohydrates.
Nutrients needed for the thyroid to function properly include tyrosine, iodine, selenium, zinc, and copper.
Food cravings and insulin resistance can be caused by nutrient deficiencies.
What's Your Next Step?
Call us and schedule an appointment ☎ (770) 674-6311
---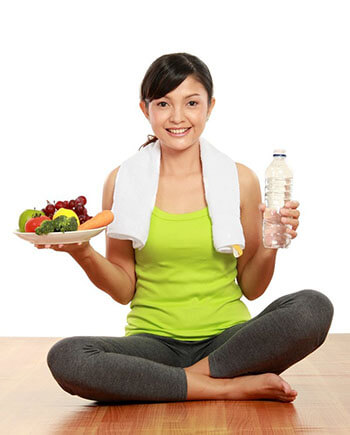 How Can Detoxifying Your Body Help?
Are you are getting tired of watching everyone playing sports, jogging on the beach and looking so healthy and fit? Why does it seem that everyone knows what to do when it comes to looking and feeling healthy? Is there a top secret that everyone knows and not you? Do you feel left out because you tried every diet that you could and it seems as though it's not working! Here is the problem: the body is like your vacuum cleaner; every once in awhile, you have to clean it out. Eating healthy is a great start, but cleaning your insides is even better. We have to detoxify our bodies to get great results, in order for us to have a better change within.
In ancient times, it was a requirement to fast and detox through prays and rituals. In the animal kingdom, animals would fast from illness or hibernation from long winter sleeps. Unfortunately, as us humans, we don't have to sleep in caves like our loving creatures. But the longevity of our diet may cause changes in our fast-paced society, where pills and junk food appear more appealing to the eye. We've eaten several meals a day, usually various combinations of only 10 or 20 foods. During our lifetime, drastic changes in processing that food have led to it being more refined and laden with sugar, fat and preservatives, which gives us a tendency to overeat and become overweight.
What Can You Do?
When you are trying to do a detoxification program, every effort should be taken to ensure that you are exposing your body to the least amount of toxic compounds as possible. This is a great time to investigate organic foods, natural cleaning products, natural beauty products, and looking into having your air and water tested for purity. For future information, consult with your Naturopathic Physician to future insist you on, whatever concerns you may want to ask.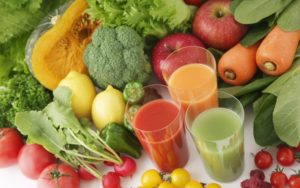 Foods to Stay Away From
Stay away from non-organic meats and dairy. Usually, they come from animals that were given antibiotics and hormones throughout their lifetimes. Eat organic whenever possible. It may be most obvious to choose organic produce, but you should especially focus on switching your dairy, eggs and meats to organic. They are higher on the food chain and thus carry a heavier load of environmental toxins.
Do not eat processed foods. When you are shopping in the grocery store, you should be walking around the perimeter of the store, focusing on foods that are fresh. Avoid foods that contain artificial coloring, preservatives, additives, chemicals or artificial sweeteners. When you read the ingredients in a food, there should be as few as possible. If you don't recognize an ingredient as a food or you can't pronounce it, it is likely a processed food.
Avoid sugar, caffeine and alcohol. Alcohol and caffeine are compounds that your liver has to break down, and remember that we want to decrease your liver's burden during this time. Sugar is just not good for you, and while you're doing so much to clean up your diet, it is best to remove this as well.
Avoid food allergens. If you know that you are allergic to a food, avoid that food while cleansing. Many people who are unsure of whether they have a food allergy choose to avoid dairy and gluten while on a cleanse because these are the two most common food allergens.
---
Our Location
Natural Medical Solutions Wellness Center
1130 Upper Hembree Rd
Roswell, GA 30076
Phone: (770) 674-6311
Naturopathic medicine clinic serving patients in Roswell, Alpharetta, Atlanta, Crabapple, Johns Creek and the surrounding Fulton County, GA communities.