---
Education and Certifications
Board Certified By The American Naturopathic Medical Certification Board (Anmcb)
Ph.D. In Alternative And Integrative Medicine From Quantum University (Phd-Imd)
Naturopathic Doctor From Trinity School Of Natural Health (Nd)
Master Herbalist Trinity School Of Natural Health (Mh)
Certified Nutritional Counselor Trinity School Of Natural Health (Cnc)
Certified Natural Health Professional (Cnhp)
Certified Health Specialist (Chs)
Pastoral Medical Association License #6874975
T 3 Certified By The Association For The Advancement Of Restorative Medicine (Aarm)
Doctor Of Humanitarian Service
International Association For Colon Hydrotherapy I-Act Certified
Member Of American Academy Of Anti-Aging Medicine (A4M)
Institute Of Women'S Health And Integrative Medicine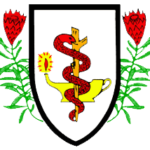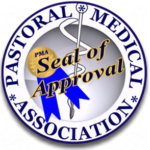 The Naturopath
Dr. Gail Ravello has a Ph.D of Alternative and Integrative Medicine (Ph.D-IMD) from Quantum University and is board certified by the American Naturopathic Medical Certification Board (ANMCB).
She is a highly-skilled Naturopath Doctor with over 29 years of experience in healthcare, working in both private practice and hospital outpatient care.
Gail started her quest in healthcare at an early age and knew there was a calling on her life to be involved in patient care. Gail's extensive credentials in naturopathic medicine from Trinity College of Natural Health consist of a Doctorates of Naturopathic Medicine (ND), Master in Herbal Medicine (MH), Certified Natural Health Professional (CNHP), Certified Nutritional Counselor (CNC), and Certified Health Specialist (CHS).
Gail is an active member of The American Academy of Anti-Aging Medicine (A4M), Certified Natural Health Professionals (CNHP), and the Institute of Women's Health and Integrative Medicine.
Gail has always demonstrated the exceptional skill in patient care with the ability to determine health problems by listening to patient complaints and lifestyle examinations. Gail gained the skill and knowledge of identifying various forms of skin problems, from bad acne to detrimental levels of skin cancer and removal of suspected growths. Gail's many years in the field of Internal Medicine and Alternative Medicine in Roswell has allowed her to help a wide range of patients with various health problems.
Journey
Dr. Gail Ravello has possessed a passion for patient medical care starting from the very young age of ten. Gail always demonstrates knowledge about caring for the sick and elderly. After graduating high school, she continued her education at Queens College in New York, studying pre-med.
She started pursuing her career in medicine in August of 1990, working in a private medical practice and later transitioning into a position at St. Charles Hospital performing multifaceted duties in Occupational medicine, where she gained extensive experience dealing with testing and diagnostics of the human body, making sure individuals were fit to perform their day to day occupational duties.
Gail married her husband Lloyd in 1994, and now have three wonderful children together with two little puppies to complete her family.
The family relocated to Orlando Florida in 2000, where Gail was employed by Florida Hospital and charged with the training of 1st, 2nd and 3rd year residents in all fields of medicine, from pediatrics to geriatric patients. It was here that she learned how limited the training and education of young doctors were in the areas related to treating the person as a whole, as well as finding the root cause of their medical problems rather than a single symptom. Gail helped many young resident physicians navigate their way to becoming successful doctors.
Gail decided to pursue her experience in the field of dermatology where she was blessed to work with three of the most skilled and prominent dermatologists in their field. After they recognized her high skill and aptitude in detecting various skin cancers, this enabled her to work side by side with each surgeon. Gail gained the skill and knowledge of identifying various forms of skin problems, from bad acne to detrimental levels of skin cancer, such as Actinic Keratosis (precursor to Squamous Cell Carcinoma, Basal Cell Carcinoma, Melanoma, Kaposi's Sarcoma (KS) and Squamous Cell Carcinoma), and assisted with Moh's surgery to remove the cancer growth. This is where her exceptional suturing skills were demonstrated, by closing the wound left behind by the surgery and making them unnoticeable to the naked eye.
Gail felt a spiritual calling to return back to where she originally started, and that is in the field of Internal and Alternative Medicine in Roswell. Here is where it was most highlighted that people needed to be knowledgeable about gaining optimal health through treatment and education. Most individuals are unaware at how detrimental some of the lifestyle choices, genetic inheritance and stress related to occupational and family situations cause havoc on the human body, mind and soul.
These repeated experiences with many patients led her to pursue a doctorate in naturopathic medicine. Gail opened a naturopathic health practice to help individuals make better choices with nutrition and natural medicine decisions.