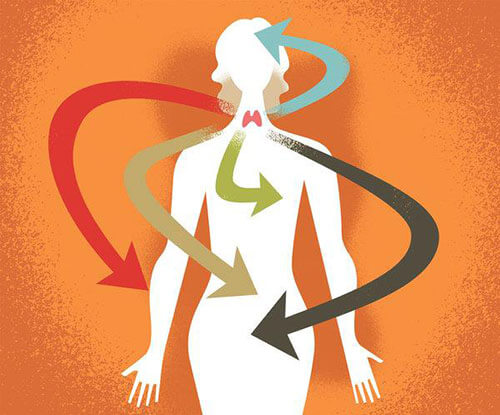 Thyroid Health
Your thyroid is a butterfly-formed organ that sits just beneath your Adam's apple. It is little, yet has a big task: your thyroid is in charge of making hormones that influence pretty much every part of your body's organs, cells, and tissues. Thyroid hormones help to control things like your pulse, body temperature, and metabolism. Think about your thyroid as your metabolic motor; keeping this little powerhouse sound is essentially imperative to keeping your entire body solid. Sadly, there are dangers to thyroid wellbeing that include:
Stress
PCBs – polychlorinated biphenyls is a banned chemical still found throughout the environment
Soy
Pesticides
Cigarette smoking
Plastics
Heavy metals
Antibacterial products
Difference Between Hypothyroidism and Hyperthyroidism
What is hypothyroidism? To put it plainly, your thyroid organ can't make enough hormones to work well. The thyroid organ controls each part of your body's metabolism. In hypothyroidism, the organ's hormone creation reduces. This moderates your metabolism, which can prompt weight gain. Hypothyroidism is the most common and affects around 4.6 percent of the U.S. populace.
Hashimoto's thyroiditis is the most widely recognized cause of hypothyroidism. With this condition, your body assaults its own immune system. After some time, this assault makes the thyroid quit producing hormones as it should, which triggers hypothyroidism. Like many autoimmune sicknesses, Hashimoto's thyroiditis happens more in women than men.
Hyperthyroidism happens when your body makes more than the body should of the thyroid hormones, thyroxine (T4) and triiodothyronine (T3), and winds up overactive. In the event that you have hyperthyroidism, you may encounter a quick heartbeat, expanded craving, tension, an effect in the ability to be warm, or sudden weight reduction. This can also bring on anxiety and depression.
Naturopathic Natural Therapy for Thyroid Health
There are alternative ways to keep your thyroid healthy. Dr. Gail Ravello at Natural Medical Solutions Wellness Center will look at the underlying cause of what is making the thyroid overactive or underactive. By treating the body as a whole, she views the individual's lifestyle, nutrition and does bloodwork to get to the root of the problem. In doing so, she is looking at not just part of the thyroid, but the entire thyroid panel and immune system.
Book Appointment Today
---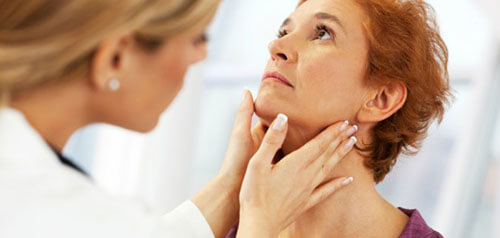 Signs You May Have an Overactive Thyroid
The symptoms of an overactive thyroid gland (hyperthyroidism) are so wide-ranging — affecting your mood, energy, body temperature, weight, heart, and more — that it may be difficult to identify the correct designation right away.
The risk of hyperthyroidism increases the older we get. The diagnosis of thyroid problems can be particularly tricky in older individuals.
A study, performed in France, compared signs and symptoms in elderly participants with an overactive thyroid with the symptoms experienced by younger people. The older patients were not likely to show the expected signs of increased sweating, heat intolerance, trembling of the hands, nervousness, high level of thirst, with increased appetite. While older people can experience these typical symptoms, the following symptoms usually provide important indications of possible thyroid issues.
Depression: An older person with hyperthyroidism is more likely than a younger person with the disease to develop depression.
Heart failure: The heavy stress an overactive thyroid places on the heart may lead to heart failure. A condition where the heart cannot pump blood through the body sufficiently. Signs of a person experiencing heart failure include trouble breathing, swelling in the ankles, and weakness and chronic fatigue.
Irregular Heartbeat: Other studies have shown, 35% of people advanced ages with hyperthyroidism experienced the irregular heart rhythms or atrial fibrillation also known as irregular heartbeat, while only 2% of younger patients developed this problem.
Extreme Weight Loss: A younger person with hyperthyroidism may experience some weight loss, but older people tend to lose even more weight, and may even appear malnourished. Muscle weakness can be a side effect of such severe weight loss.
Schedule Your Appointment Today!
Please call now for an appointment with our naturopathic thyroid specialist - (770) 674-6311 – we are here to help you with natural solutions.
---
Our Location
Natural Medical Solutions Wellness Center
1130 Upper Hembree Rd
Roswell, GA 30076
Phone: (770) 674-6311
Naturopathic medicine clinic serving patients in Roswell, Alpharetta, Atlanta, Crabapple, Johns Creek and the surrounding Fulton County, GA communities.