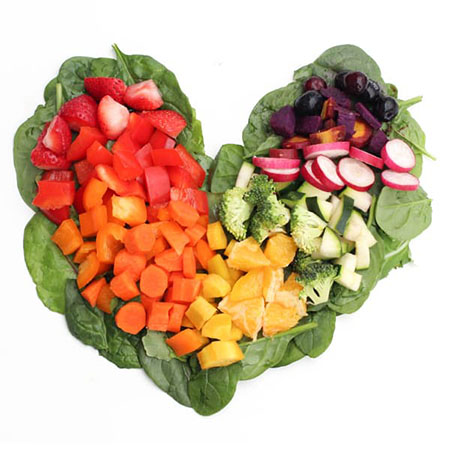 Cardiovascular Health
Cardiovascular Disease is a condition caused by the development of waxy plaque in the veins that stream to and from the heart. It frequently passes by a few different names, including coronary corridor ailment, coronary illness and arteriosclerotic coronary illness.
What is Cardiovascular Disease caused by, and what does this inform us concerning how to prevent it? Most cardiovascular issues are identified with elevated inflammation levels — along these lines, as you'll discover, by decreasing inflammation (the foundation of most illnesses), you can put your body in a place that is beneficial for healing.
There are healthy options available for those battling with Cardiovascular Disease. Changing your eating habits, reducing stress levels and frequently exercising are all ways you can control inflammation, which is beneficial for treating and avoiding Cardiovascular Disease.
Symptoms of Cardiovascular Disease
Not every person who has Cardiovascular Disease even knows it — particularly individuals who are in the beginning stages. A few side effects of Cardiovascular Disease can be noticeable, however, a person can have this illness and experience no signs at all or just slight signs. These are some of the symptoms that can occur: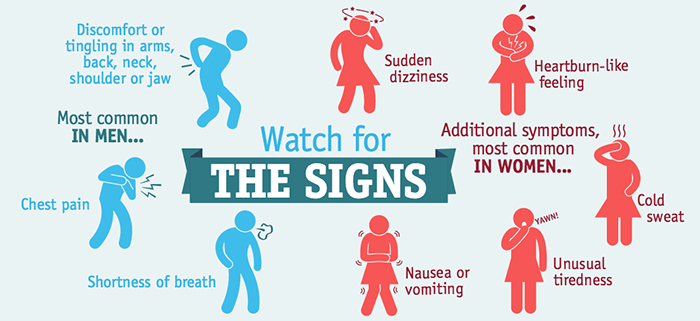 Integrative Cardiology
At the Center of Natural Medical Solutions, we provide a comprehensive and multidisciplinary approach to preventing heart disease and reducing risk factors for clients with a family history of heart disease or a diagnosis of high cholesterol, diabetes or hypertension. It complements and supports standard medical therapies for the treatment of heart disease. Dr. Ravello will get to the root of an individual that has Cardiovascular Disease by incorporating a change in their diet and nutrition, administering a food allergy test and doing a treatment plan by giving the body what it needs to heal itself. Give us a call today at (770) 674-6311 to schedule an appointment.
Book Appointment Today
---
The Effect of Exercise on Your Cardiovascular Health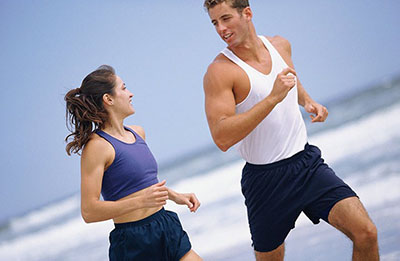 In March 2012, a new study reported that both exercise and non-high-density-lipoprotein (HDL) cholesterol are important predictors of subclinical atherosclerosis. Calcifications in the coronary arteries are an early sign of coronary heart disease. Calcium deposits in the arteries in the development of atherosclerotic plaques cause narrowing of the blood vessels to the heart and may rupture and form a blood clot, which can impede blood flow to the heart.
The study evaluated 1,637 healthy males enrolled in the Prospective Army Coronary Calcium Project with an average age of 42.8 years and no history of coronary artery disease. The subjects completed questionnaires to assess diet and physical exercise. The researchers measured fasting serum lipids, including HDL cholesterol, low-density lipoprotein (LDL) cholesterol, triglycerides and non-HDL cholesterol, which is a calculation of total cholesterol minus HDL cholesterol. The study authors also measured coronary artery calcium to determine the presence of subclinical atherosclerosis.
The researchers found that coronary artery calcium was present in 22.4 percent of the subjects. The study authors demonstrated that the average LDL cholesterol was 128 mg/dL, HDL cholesterol was 50 mg/dL, triglycerides were 130 mg/dL and non-HDL cholesterol was 154 mg/dL. The subjects with coronary artery calcium showed significantly greater levels of LDL cholesterol, triglycerides, non-HDL cholesterol and less habitual physical activity compared to the men without coronary calcium deposits. The data also showed a trend correlating prevalent coronary artery calcium with greater amounts of dietary fat intake and lower HDL cholesterol.
After adjusting the data for confounding factors, only non-HDL cholesterol and age remained independently-associated with the presence of coronary artery calcium, and only exercise was associated with the absence of coronary artery calcium.
The study authors stated, "Non-HDL cholesterol and exercise are independently predictive of the presence of subclinical coronary artery calcium among healthy lower-risk middle-aged men."
---
1 in 5 Adults Suffers from High Blood Pressure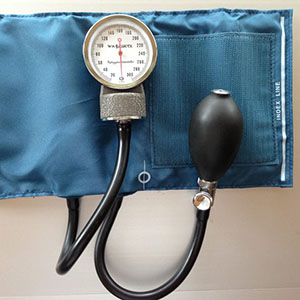 There are a number of extremely common disorders that take a very heavy effect on the lives of many adults, and High Blood Pressure ranks high on the list.
According to the World Health Organization, more than 1 in 5 adults suffer from High Blood Pressure, and according to the American Chiropractic Association, in the US alone, 31 million people experience lower-back pain at any given time.
High Blood Pressure, or hypertension, happens when the blood that the heart pumps pushes against the walls of the arteries with high pressure. As the blood pressure goes higher, the heart must go along with it, pumping blood into the arteries at increased levels. This can cause severe damage to the heart or even heart failure. Also, blood clogging and forming aneurysms can lead to strokes.
Hypertension is caused by several factors, including poor eating habits (with an abuse of sodium and sugars) that induce it, and lack of cardiovascular exercise, among others. While there are many Allopathic methods to treat this disease, it is always recommended that you seek the help of a Board Certified naturopathic professional who uses natural integrative methods. Diet for example may focus only on one area of our system and exercise may help to reverse many of the adverse effects, but do any of these treat the root cause of the health problem? For too long our society has focused on treating the symptoms, but the key to living free from these ailments is in addressing what causes them.
Obviously, when seeking professional help you want to find a naturopathic doctor that focuses on eliminating your High Blood Pressure rather than simply treating it. If you are suffering from any signs of High Blood Pressure, we invite you to call Dr. Gail Ravello, a naturopathic and integrative doctor (PhD, IMD, ND, MH), for an appointment at (770) 674-6311 at Natural Medical Solutions Wellness Center, where we will be more than happy to help you with natural medical solutions for High Blood Pressure, adrenal fatigue, thyroid, hormonal, allergies, or any other health issues that are weighing on you.
---
Our Location
Natural Medical Solutions Wellness Center
1130 Upper Hembree Rd
Roswell, GA 30076
Phone: (770) 674-6311
Naturopathic medicine clinic serving patients in Roswell, Alpharetta, Atlanta, Crabapple, Johns Creek and the surrounding Fulton County, GA communities.