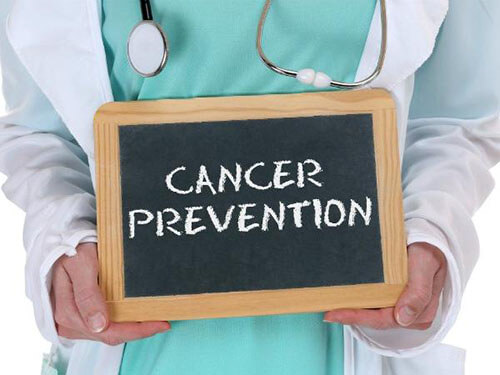 Breast Cancer Prevention and Treatment
One out of eight females in the United States will get breast cancer through the span of her lifetime. At Natural Medical Solutions, we concentrate on optimizing the body's health by boosting the immune system with a different modality of therapies. Furthermore, dealing with breast cancer takes a huge mental and emotional toll on an individual.
Warning Signs of Breast Cancer
A lot of breast cancer symptoms are not noticeable without a screening done by a professional. Some symptoms can be detected early just by staying on top of your breast health. When checking your breast, look for the following warning signs: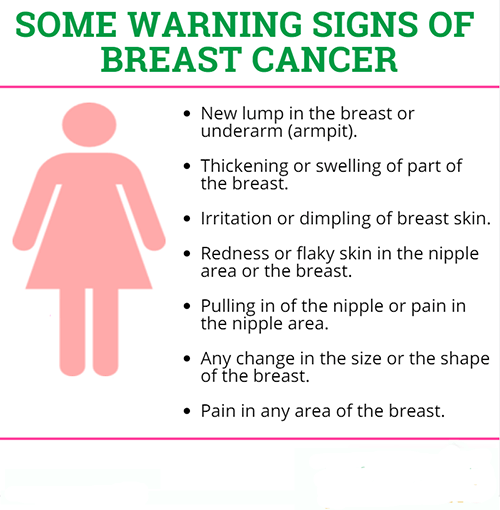 Breast Cancer Treatment Plan
When treating patients at Natural Medical Solutions Wellness Center that have breast cancer, Dr. Gail Ravello will develop a personalized treatment plan after analyzing the stage and type of breast cancer that a person has, their physical and emotional wellbeing, lifestyle and habits, and the conventional therapies being done. Some of the strategies that Dr. Ravello will implement and focus on for breast cancer patients are changes to diet, nutrition, sleep, and exercise, as well as stress reduction. For more information, call us at (770) 674-6311 to book an appointment. We look forward to hearing from you.
Book Appointment Today
---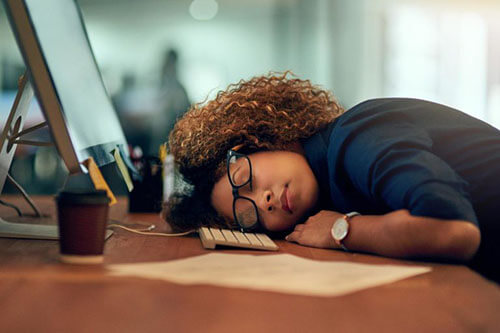 Working the Late Shift May Raise Your Risk of Cancer
Working the late shift has long been linked to bad health. Recent studies suggest that for people, such working habits could increase the risk of cancer.
Researchers found that people who engaged in prolonged late-night rotations were almost twenty percent more likely to develop cancer in comparison to women who worked normal daytime hours.
While examining specific cancers, the researchers discovered that women who worked extensive late hours into the night were subjecting themselves to a higher risk of developing skin cancer, breast cancer, and lung cancer.
Co-author Xuelei Ma, Ph.D., of the West China Medical Center at Sichuan University in China, and colleagues recently reported their findings in the journal Cancer Epidemiology, Biomarkers & Prevention.
According to the Centers for Disease Control and Prevention (CDC), nearly 15 million or so people in the United States do not have normal working hours, including late shifts.
Previous studies have shown that irregular late shift work can severely disrupt our biological rhythm. Referring to our internal clock which regulates the body's physiological processes over a 24-hour cycle, and it primarily responds to light and dark in the environment or day and night.
Late-night shift work has been correlated to a plethora of poor health, resulting in obesity, heart disease, and various types of cancer.
In the current study, they were searching to discover more about the connection between long-term night shift employment and cancer risk.
All-around risk of cancer elevated about by 19 percent.
The researchers came to their discovery by performing a meta-analysis of 61 studies. These included a total of 3,909,152 subjects and more than 114,000 cancer cases. Participants were from countries such as Asia, Australia, Europe, and North America.
The team utilized this information to assess how long-term night shift work was connected with the risk of developing many different cancer types.
In a different study, the researchers examined whether long-term night shift work encompassed was linked to the risk of six cancer types.
---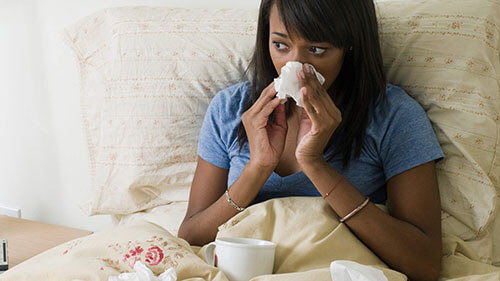 Immune Health
To help keep your immune system sound throughout the entire year, keep focus around a balanced eating plan, plenty of rest and stress management.
Go for five to seven servings of vegetables and organic products day by day to get safe, boosting nutrients, minerals and cancer prevention agents.
Great cleanliness and hand-washing lower the spread of germs. Make sure to wash fruits and vegetables before eating or cooking with them. Make sure to sanitize glasses, forks, spoons and different utensils to diminish the spread and development of germs.
Find solid and proper approaches to deal with stress, like doing meditation, tuning in to music or writing. Exercising is a good method to help cope with stress and may help lessen the danger of some chronic diseases that could debilitate your immune system further.
Absence of rest adds to an assortment of health concerns, such as a weakened immune system. Seven to nine hours is prescribed every day for grown-ups, and kids require eight to 14 hours, contingent upon their age.
Natural Medical Solutions Wellness Center
Natural Medical Solutions is a comprehensive integrative medical center that brings together the best of Alternative and Holistic natural medicine to help you live your healthiest lifestyle. All aspects of your body, including your immune system, work better when strengthened and reinforced by healthy lifestyle changes. Dr. Gail Ravello assists each client by helping them come up with and incorporate a healthy lifestyle change with diet and nutrition so that they can achieve optimal health overall. Give us a call at ? (770) 674-6311 to book an appointment.
Book Appointment Today
---
Colonic Hydrotherapy
Colon cleansing, otherwise called colonic hydrotherapy, includes flushing the colon with warm liquids to evacuate waste. It is a training that has been around for a long period of time, and the advantages depend on the evidence that stomach related waste can be toxic to the body.
For the most part, an expert called a hydro colon therapist does the colon cleanse while you lay on a table. It includes sending around 60 liters of liquid through a tube into the rectum. Toxins are then released through an alternate tube, and the procedure is done again.
Benefits of Colonic Hydrotherapy
There are many benefits of doing a colon cleanse. Here are some that help your body overall: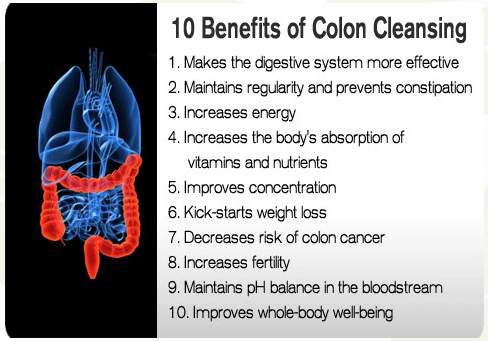 Treatment
At Natural Medical Solutions Wellness Center, we are an advocate of the integrative holistic health philosophy which supports the person as a "whole." Each client is unique with individual needs. Dr. Ravello stresses the importance of gut health and uses the treatment of colonic hydrotherapy as part of the process of bringing the body into "true balance." Give us a call at ? (770) 674-6311 to schedule an appointment.
Book Appointment Today
---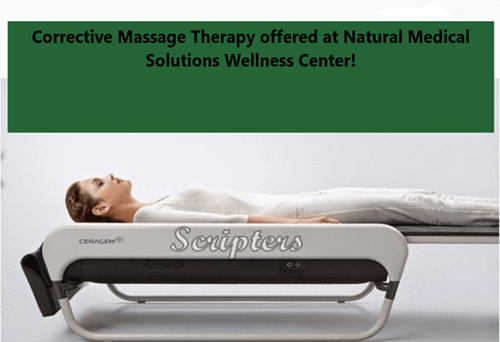 Corrective Massage Therapy
We are offering Corrective Massage Therapy at Natural Medical Solutions Wellness Center. Corrective Massage Therapy is the first and only massager that scans the length of your spine and gives a fully customized massage, loosening up muscles, calming joint inflammation, while enhancing blood flow and energy. Corrective Massage Therapy featuring rollers and infrared (IR) warmth to promote healing and enhance overall wellbeing. The rollers, produced using jade, naturally invigorate circulation, while the IR beams warm the body to stimulate blood vessels.
Benefits of Corrective Massage Therapy
Here are some ailments that benefit from doing Corrective Massage Therapy:
Arthritis
Back & joint pain
Stress
Insomnia
IBS (irritable bowel syndrome)
Asthma
Neck pain
Weight problems
MS (multiple sclerosis)
Diabetes
Blood pressure
Fibromyalgia
---
Laboratory Testing
We do all types of lab tests, from Cholesterol, Diabetes, Food Allergy, Environmental Chemical Testing, Parasite Testing, Adrenal, Neurotransmitter, Vitamin Deficiency, Heavy Metals, Gluten Intolerance, Candida, Male/Female Hormonal Imbalance, Advance Lipid, Thyroid Testing, Wilson Protocol, Lyme Disease, Lupus Testing, Cardiovascular and Digestive. We use blood, urine, saliva and stool testing.
Call us to schedule an appointment at (770) 674-6311. We look forward to hearing from you.
Book Appointment Today
---
Our Location
Natural Medical Solutions Wellness Center
1130 Upper Hembree Rd
Roswell, GA 30076
Phone: (770) 674-6311
Naturopathic medicine clinic serving patients in Roswell, Alpharetta, Atlanta, Crabapple, Johns Creek and the surrounding Fulton County, GA communities.